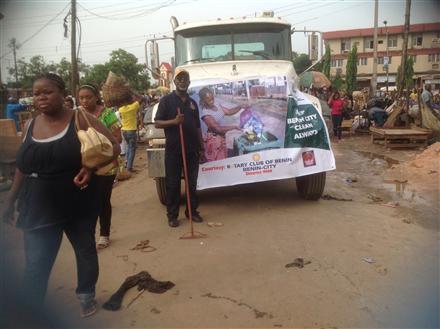 Environmental Campaign and Awareness
50 Club members joining traders at Lagos Street in Benin in cleaning up gutters and surroundings.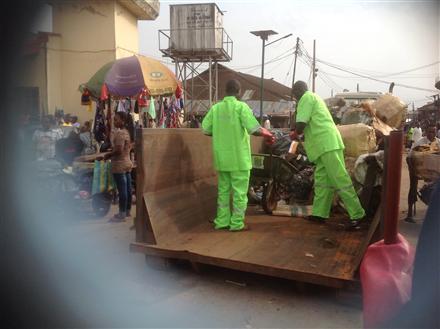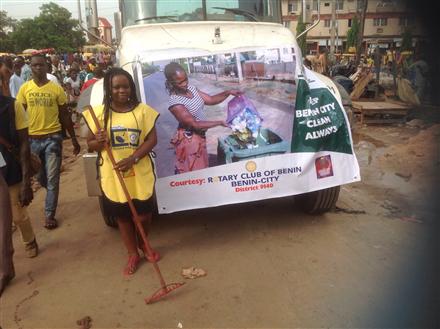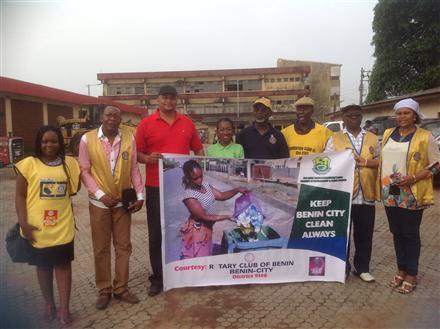 Rotary Club of Benin in collaboration with Edo State Waste Management Agency organ used a sanitation exercise with traders at the popular Lagos Strret Market on the importance of keeping their surrounding clean. Trucks were provided to evacuate the hugh refuse found in front of the market.