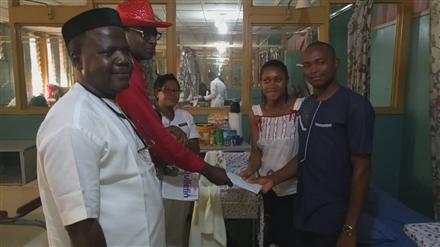 Christmas Baby Gift Presentation
Rotary club of Benin presented Christmas gift to Christmas baby of the year.
The Rotary Club of Benin in celebration in celebration of the yuletide season made Christmas presentation of cash gifts to a Christmas day baby at the university of Benin teaching hospital. A foremost hospital in the country much to the delight of the hospital matron, nurses and of course the parents of the Christmas day baby. In her response the mother thanked the rotary club of Benin for the kind gesture and also for coming to her to share in her joy. The husband responded likewise. A group photograph was taken thereafter.