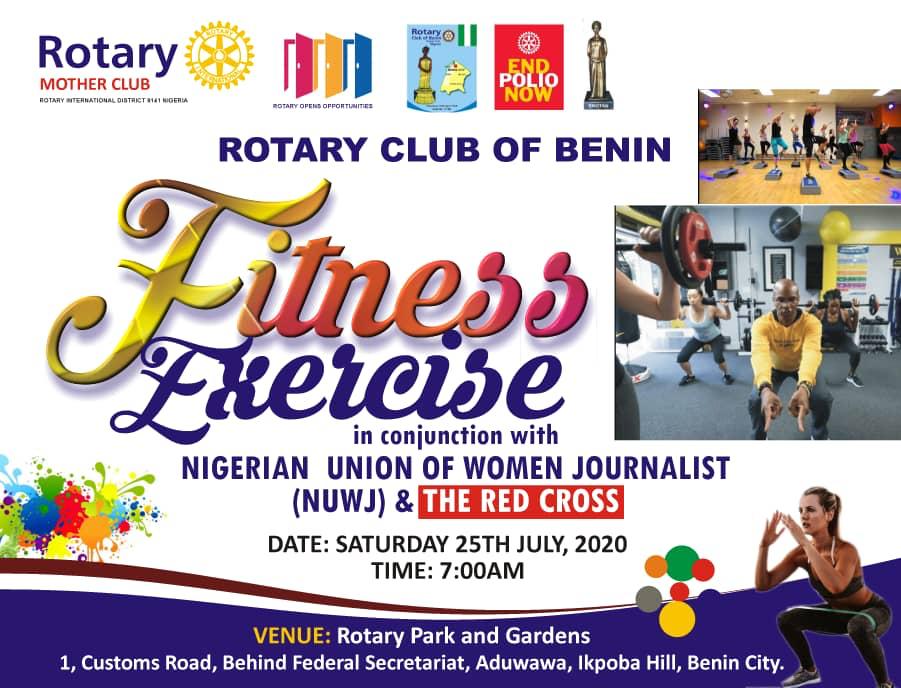 "Exercising Regularly Lowers Person's Risk of Developing Some Diseases" – Rtn Hussein Oshiobugie

To live a healthy lifestyle, Nigerians have been urged to engage in daily exercise as it helps in weight loss and lowers the risk of some diseases.
The President Rotary Club of Benin, District 9141 Rotarian Hussein Oshiobugie gave the advice during a one-day health and fitness exercise program held on Saturday, 25th July 2020, in conjunction with the Nigeria Association of Women Journalist, NAWOJ Edo State, held in Benin City.
Commending the exercise, NAWOJ Chairperson, Mrs. Adesuwa Ehimuan called on other social clubs to take a cue from Rotary club especially during the Covid-19 pandemic.
Mrs. Ehimuan noted that Exercising regularly lowers a person's risk of developing some diseases, including obesity, type 2 diabetes, and high blood pressure.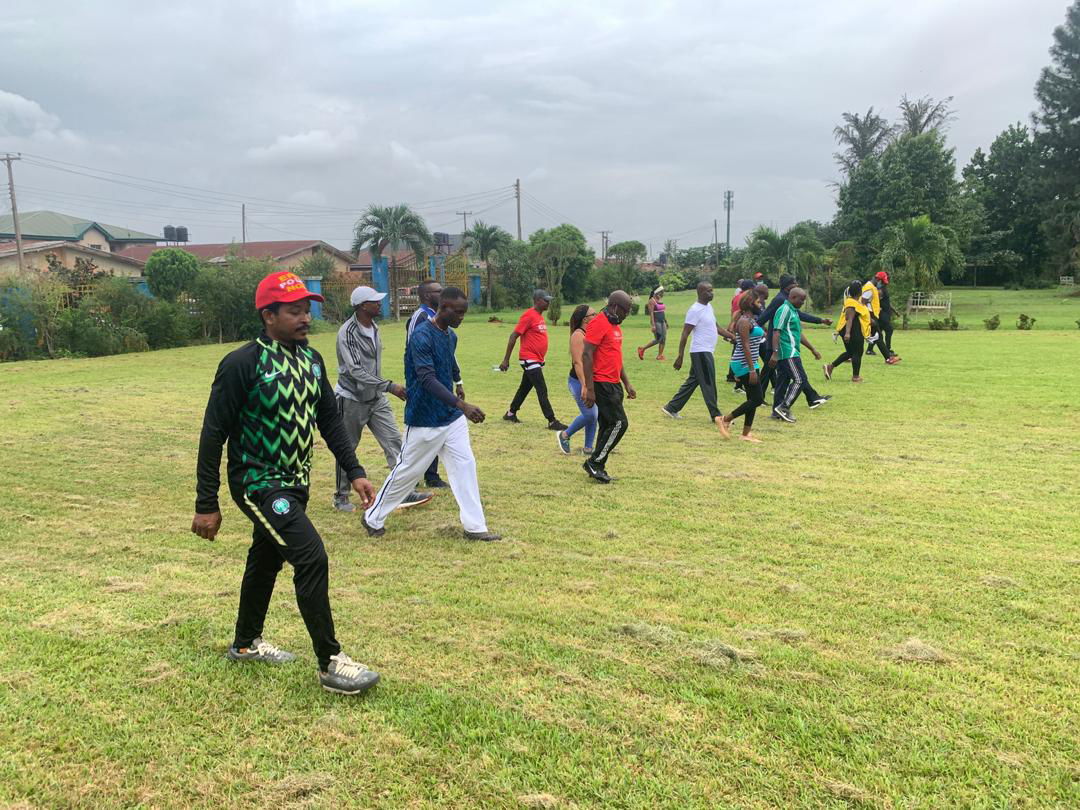 She emphasized that Exercise can also help keep the body at a healthy weight.
Some members of NAWOJ who were present said that the exercise was apt, as they took advantage of the opportunity to participate since they were not engaging in exercise routine due to the nature of their jobs.
A fitness instructor, Coach okugbowa Sylvester who called on the young and old to cultivate the habit of routine exercise as it helps in ones life time also urged organizations to create exercising programs for their Staff.
Also present were members of the Red Cross led by Commandant Felix Okodolar.