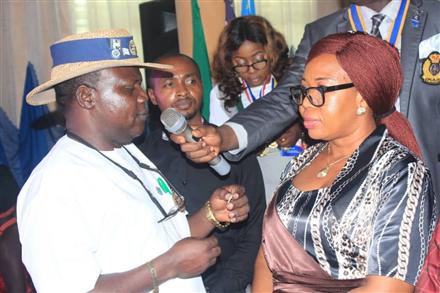 Induction of New Members by Rotary Club of Benin
Rotary Club of Benin inducts ten new members bringing its membership strength to 105.
Rotary Club of Benin inducted ten new members into its fold from the waiting list of 21 prospective members in a colourful ceremony that was attended by the District Governor himself..Adeyemi Oladokun. Some of the inductees came with their families to witness the ceremony and were so full of joy. The total number of 105 has made Rotary Club of Benin to be a mega Club…the largest not only in the district but probably in west Africa and ranking amongst the 5 biggest clubs in Africa.