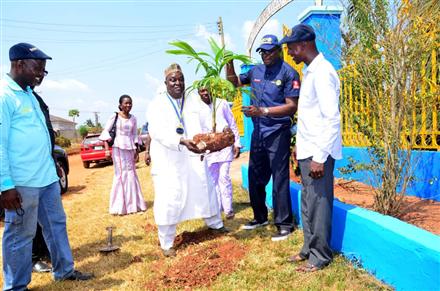 Rotary Club of Benin Park and Garden Renovations
Rotary Club of Benin park and garden renovations and ornamental tree planting.
The Rotary Club of Benin embarked on an aggressive renovation works on its property at ikpoba hill Benin city known as Park and Gardens…part of it houses the school for the physically challenged children of the state. The perimeter fence was repainted in addition to the donation of an iron gate to the school premises. Ornamental trees were planted to enhance the beautiful landscape of the property. This exercise was commissioned by the District governor himself Adeyemi Oladokun.