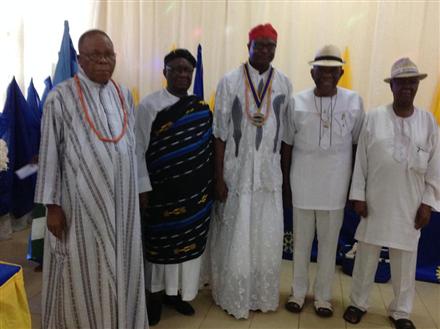 Rotary Club of Benin Culture/International nights
Rotary Club of Benin celebrated its culture and international night day amidst glitz and glamour.
Rotary Club of Benin celebrated its diverse culture and international nights with great fanfare and pagentry which was equally attended by Rotarians from other zones too.Rotarians dressed in their various ethnic dresses paraded the fellowship hall stage accompanied with melodious traditional cultural songs from the indigenous cultural troupe at hand. There were various food delicacies depicting the various ethnic tribes and nationalities of its club members..Equally available was the local brew palm wine in addition to assorted foreign wines . The ceremony started typically in the traditional way with the breaking of the kola nuts followed by prayers by the most senior benin person in the ceremony which incidentally was Rtn ABO Salami .Various group photographs were taken. It was indeed a great event by the rotary club of Benin.